SERVICE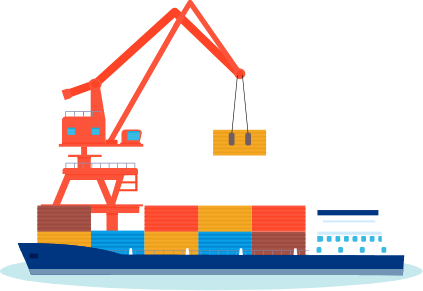 Full Export Agency Service
Full support service from receipt of the vehicles to the port of destination
Cyterrace will assist you with the necessary documentation, procedures, and shipment for exporting vehicles from Japan.
We have earned the trust of many domestic and overseas customers through marketing activities in export destination countries,
setting appropriate selling prices in consideration of market prices,
and the support of our highly experienced professional staff throughout all operations.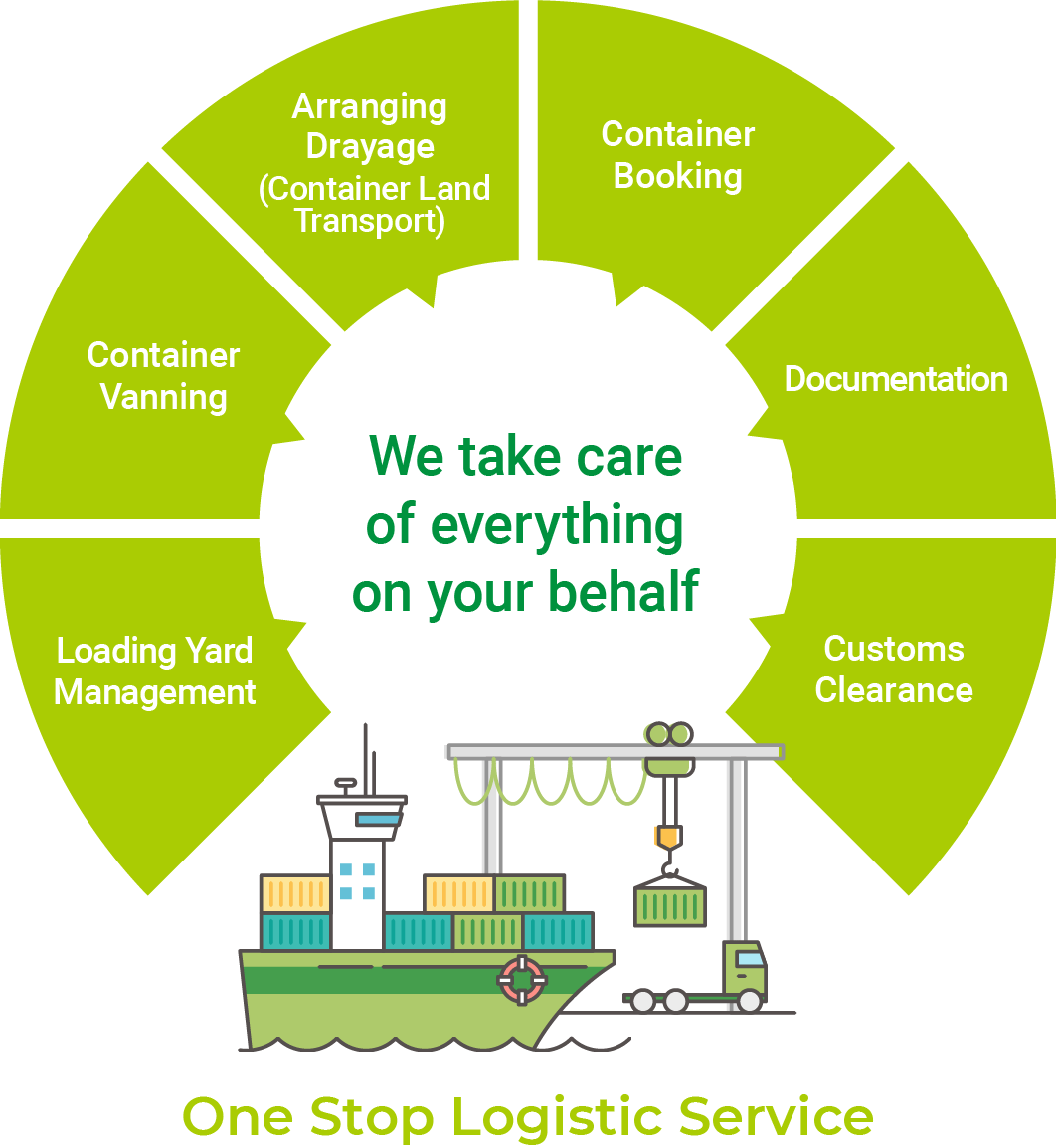 Cyterrace's 'One Stop Logistic Service' is a one-stop (best, shortest, and cheapest)
delivery service from our designated yard
where we receive your shipment to the destination port.
TRANSACTION FLOW
From companies that have overseas sales destinations with concerns about exporting,
to individuals who are considering selling overseas
*We will explain the transaction flow of our Full Export Agency Service.
Full Support Service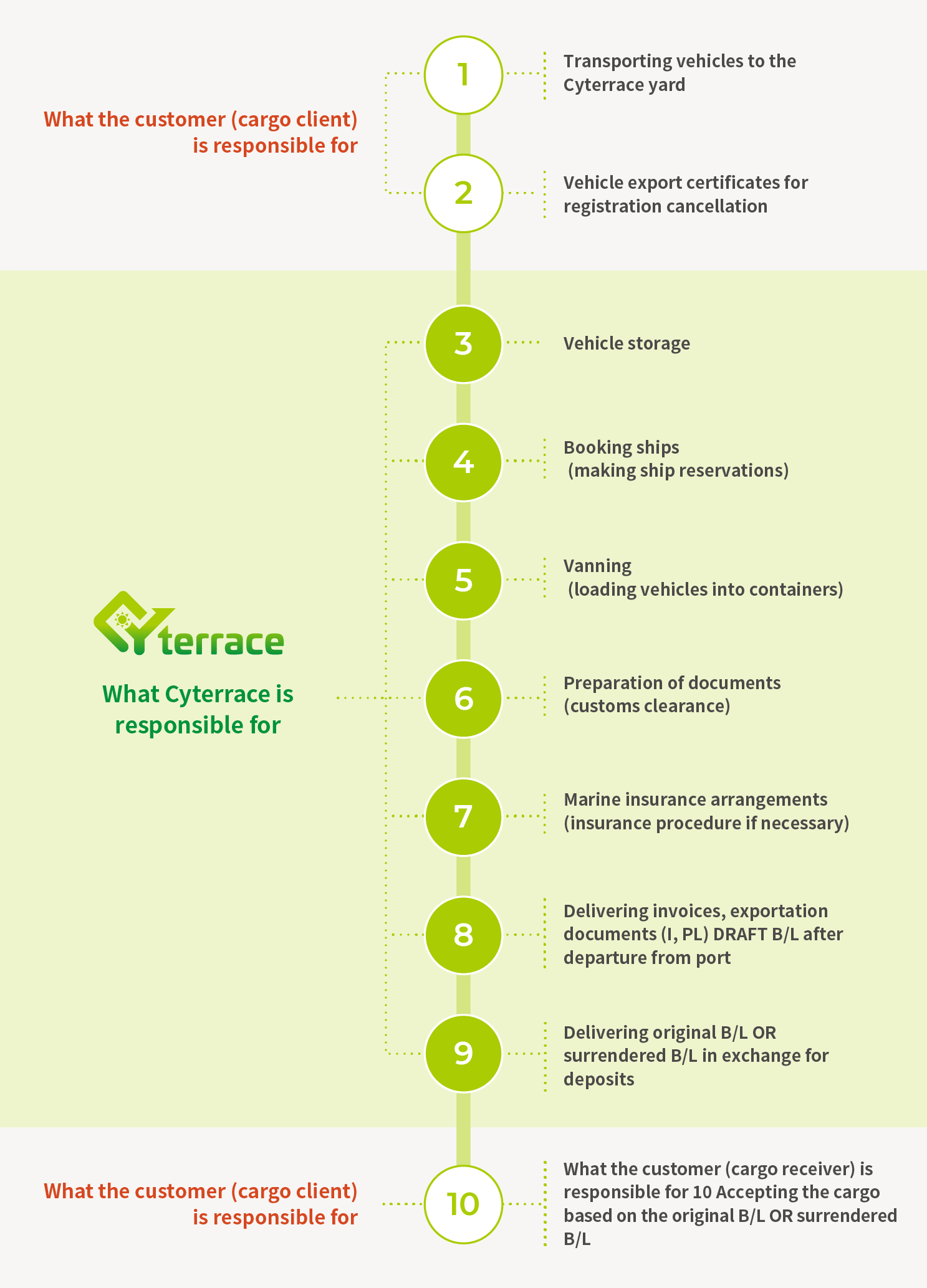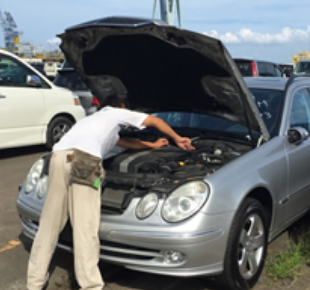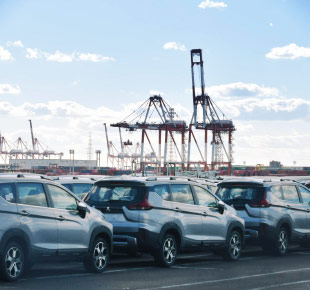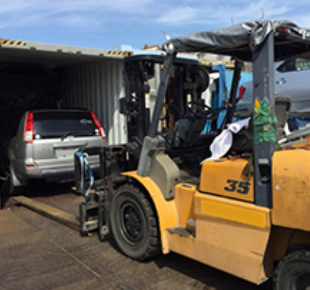 PRICE
The following are examples of rates for several different situations.
*Rates are subject to change depending on destination, container weight, season, and other factors.
Example 1
4 units

In the case of transportation from Nagoya to Laem Chabang Port in Thailand
*Including ocean freight, vanning, drayage, documentation, and customs clearance
4 units Starting at220,000yen
Example 2
6 units

In the case of transportation from Nagoya to Jebel Ali Port in the UAE
*Including ocean freight, vanning, drayage, documentation, and customs clearance 4 units Starting at 220,000 yen
6 units Starting at420,000yen
Example 3
4 units

In the case of transportation from Nagoya to DUEBAN Port in South Africa
*Including ocean freight, vanning, drayage, documentation, and customs clearance
4 units Starting at660,000yen
Example 4
5 units

In the case of transportation from Nagoya to IQUIQUE port in Chile
*Including ocean freight, vanning, drayage, documentation, and customs clearance
5 units Starting at650,000yen