PRIVACY POLICY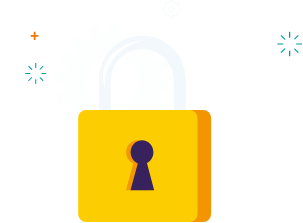 Envipro Group
Privacy Policy
Envipro Group companies (hereinafter referred to as "the Group") have established the following privacy policy for the purpose of appropriately protecting personal information.
Acquisition of Personal Information
The Group acquires personal information through legal and fair means. We will comply with all laws and regulations regarding the handling of personal information.
Use of Personal Information
The Group handles the personal information it acquires within the scope of the purposes presented at the time of acquisition. If there is a change in the purpose, the Group will notify the person concerned or make a public announcement.
Provision of Personal Information to Third Parties
The Group will not disclose or provide personal information to third parties except in the following cases.
When required by law.
When it is necessary for the protection of the life, body, or property of an individual and it is difficult to obtain the customer's consent.
When it is especially necessary to improve public health or to promote the sound growth of children and it is difficult to obtain the customer's consent.
When it is necessary to cooperate with a national agency, a local government, or an individual or entity entrusted by either a national agency or local government to execute affairs prescribed by law, and obtaining the customer's consent would interfere with the execution of such affairs.
When the customer's consent has been obtained in advance.
Response to Requests, etc.
If a person requests disclosure of his/her personal information held by the Group, or requests to correct such information if it is incorrect, the Group will respond to such requests appropriately and promptly, except as otherwise required by law.
Security Measures and Risk Management
The Group is committed to properly managing personal information, taking appropriate measures to prevent unauthorized access to the Group's network, loss, leakage, or falsification of personal information, and maintaining and improving our personal information protection system.
Date of enactment: May 8, 2017
Effective date: May 30, 2017
Cookie Policy
This website uses cookies.
Cookies are small files that are stored on your device and consist of letters and numbers.
They do not personally identify you, but they allow Envipro Group companies (hereafter referred to as "the Group") to recognize the device you use to browse the site and your traffic.
This policy describes the purposes and types of cookies used by the Group.
1. Types and contents of cookies used
This website uses the following two types of cookies for the following purposes.
(1) Essential Cookies
These cookies are essential for the free movement within the site and the use of various functions. If you disable these essential cookies, you will not be able to access secure pages of the site. Please note that no individuals can be identified from the information collected by this category of cookies.
(2) First Party Analytics Cookies
These cookies enable Google Analytics to function and allow the Group to analyze website visits and improve the website. These cookies do not collect any personally identifiable information.
As previously mentioned, this website uses Google Analytics, a website access analysis service provided by Google LLC. Google Analytics uses cookies to analyze and create reports on website browsing history. The information generated by the Google Analytics cookies regarding visits to the website will be stored on Google's servers. The data collected by the Google Analytics cookies will be automatically deleted from Google's servers after 26 months.
2. Cookies and Browser Settings
You can limit or reject the collection of cookies by changing your browser settings.
You can also disable Google Analytics by downloading and installing the "Google Analytics Opt-Out Add-on" from the Google Opt-Out Add-on Download page and changing your browser's add-on settings.
If you disable Google Analytics, Google Analytics will also be disabled on websites other than this website, but you can re-enable Google Analytics by resetting the settings.
For more information on Google Analytics, please refer to the following link.
https://support.google.com/analytics/answer/6004245?hl=ja
3. Changes to This Policy/Contact Information
The Group may change the content of this page at any time. In that case, the most current content will be posted on this website.
If you have any questions or concerns about this Cookie Policy or if you wish to make a request regarding your rights of access, correction, erasure, restriction of processing, or data portability of your personal information (including cookies), please contact us using the "Inquiry Form."
For any other inquiries regarding personal information protection, please contact us here.
6-104, Aioi-cho, Naka-ku, Yokohama City, Kanagawa Prefecture
Cyterrace Co., Ltd. TEL +81-45-319-6125